A Conversation with Charlie & Lily
Check out our recent interview with the duo!
BSide Gigs on the Grass - DIASPØRA
Hear from the winners of Brown's first annual Battle of the Bands @ GOTG!
Interabang Interaview
Loved GOTG? Loved Interabang? Love lame puns? Check out this cool interview with Interabang!
A Conversation with JD from BearBonez
BSide's GOTG Interview Series : BearBonez Edition
Jazz Talk with MM40
MM40 -- metronome tempo or jazzy group at Brown? Both.
a chat with Brown Concert Agency
richard extended interview
6 members. music sound an intersection all across the board of jazz, hip hop, r&b etc etc. who what is richard?
Video filmed and edited by Keri Brooks and Jennah Gosciak
Presenting, richard
~ Exclusive preview ~ Don't miss the richard show on Friday, Nov 20.
Video filmed and edited by Keri Brooks and Jennah Gosciak
Interview with DAP - B-SIDE exclusive (short)
The contract lives on. Keep your eyes on this one!
Preview of the FULL interview
Video by Alif Ibrahim, Rudy Torres and Kaila Johnson
Byrd McDaniel -- Air Guitar
Riff on air - interview with some hardcore air guitarists.
What Is Brown Listening To? 10-21
Wearing headphones? We want to know what you're listening to, Brown, on this Wednesday afternoon.
Interviewer Grace Sun // Camera Jennah Gosciak and Aida Palma // Editing Jennah Gosciak.
Gina Chavez Interview
Gina Chavez is a musician and songwriter from Austin, TX and co-founder of Niñas Arriba, a non-profit that funds college education for four women in San Salvador, El Salvador. + Interview by Katherine Chavez, Video by Aida Palma
Feng Shui Police
With a sound as big as the Feng Shui Police, it's a bit of a surprise they can fit on such a small couch.
The energetic rock trio, Feng Shui Police, gets audiences off their feet. Their electric sound radiates through the crowd, making it impossible not sing and dance along.
Keep an eye out for the release of their new single and EP on October 14th and November 1st, respectively. Also, stay up to date with upcoming shows by following them HERE.
- Interview and Video by Rudy Torres
B-Side Preview: BUTTER
B-Side magazine is Brown's only music magazine. Coming April 11 2015.
B-Side Preview: Mark Steinbach
Mark Steinbach, Brown University's organist plays us a short piece.
Look out for B-Side Magazine's release party on April 11 2015 at The Underground.
B-Side Preview: DAP // The Contract
DAP (Dolapo Akinkugbe) for B-Side Magazine.
Song: "King" - DAP

B-Side magazine is Brown's only music magazine. Launch Party at The Underground on April 11 2015.
B-Side Preview: Sincere the Rapper
B-Side spends and afternoon with Sincere the Rapper. Catch him at our launch party Saturday April 11 2015.

B-Side is Brown's only music publication.
Sean Evan Scott | B-Side Interviews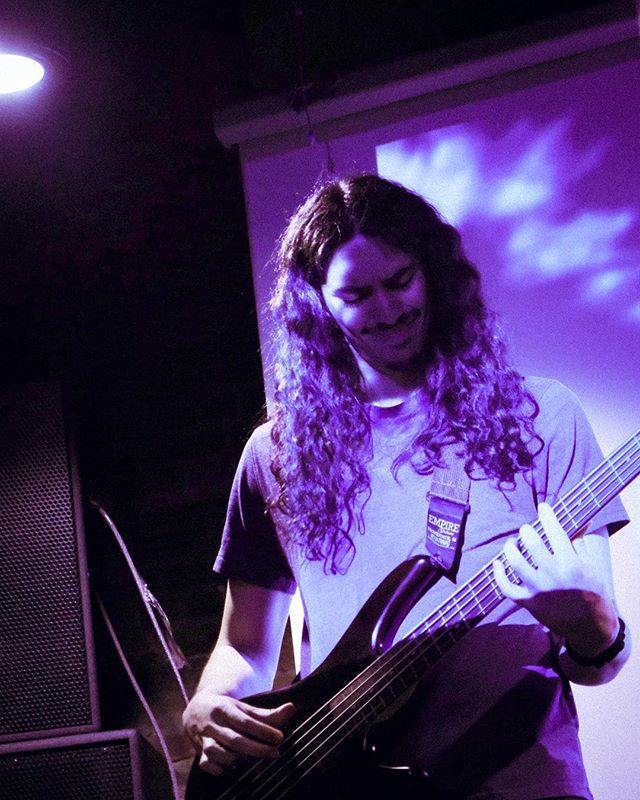 100% guaranteed to make you feel like Sharad here: our NEW MUSIC MONDAY (yes we know it's thursday. yes we have just been busy sending unrequited tweets to @brownconcertagency . enjoy regardless)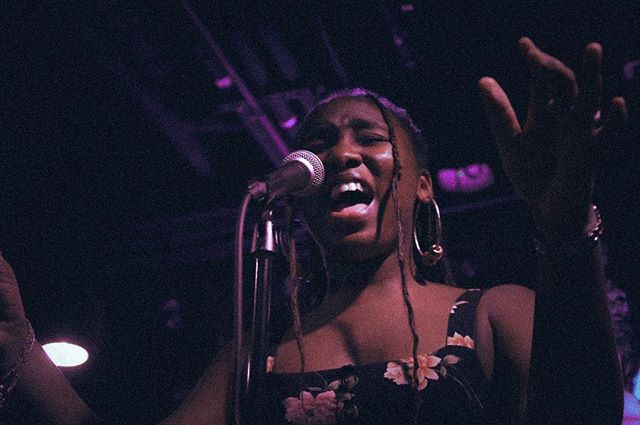 Thank you to everyone who made it to "My B-Side Valentine" last Friday!! That was such an amazing crowd + we are sorry for anyone who wasn't able to get in— we are working on finding larger venues and having more frequent shows so everyone gets to see these amazing musicians perform. @kidswithcurlsmusic @c.andybar @choahnoi and @neilgoh left us feeling warm and fuzzy and we hope they did the same for you ✨✨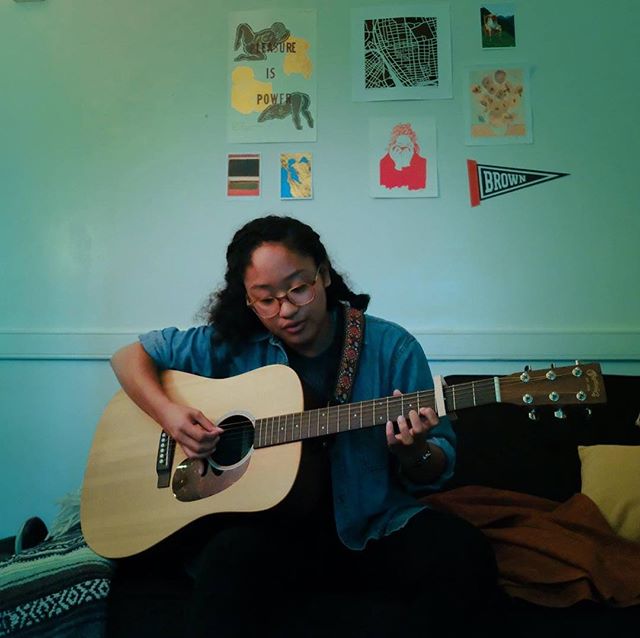 B-SIDE Tent Show Artist Feature: Mako Mendoza!! B-SIDE is thrilled to have Mako (Class of 2021) playing for us this THURSDAY! Mako Mendoza is a indie-folk-pop singer/songwriter from Fredricksburg, VA. You may recognise her from her performance at Vagabond Mag's 'Hot Chocolate' in the Underground earlier this semester. We had the absolute pleasure of getting to sit down with her and talk with her about music, and life in general. Mako's regular playlists consists of artists such as Bon Inver, Sufjan Stevens, Dr. Dog, The Eagles, Asgeir, and James Vincent McMorrow. Her inspiration mainly comes from the likes of Ben Howard and Gabrielle Aplin. On writing her own music: "Songwriting is such a good outlet for me because I have a lot of emotions and I hardly ever know how to make sense of them or how to disentangle them from the mess they are in my head. Picking those feelings apart into manageable pieces and turning them into some kind of art just makes me feel so much lighter and so much more -- I don't want to say 'in control' because that's not exactly it -- but so much more in harmony with whatever it is that I'm feeling. I thinking I would implode if I didn't have this outlet." Come see this talented and radiant person perform at 7:30pm this Thursday on Simmons Quad!!! TENT SHOW COUNTDOWN: 2 DAYS!!!!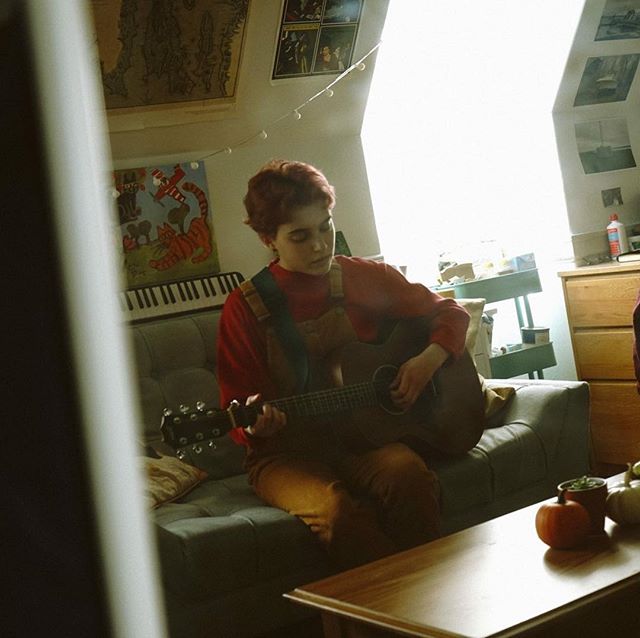 B-SIDE Tent Show Artist Feature: Lily Porter Wright!! B-SIDE is super super excited to have singer-songwriter Lily Porter Wright performing again for Tents! You may know Lily from past tent shows, where she has performed selections from her beautiful originals. We sat down with Lily in her dorm to hear her share some of her wonderful writing. On the first song she's written: "I wrote my first song in high school. It was my friend's birthday and I hadn't gotten her a present, so I decided to write a song for her with her name in it." Head on over to Lily's bandcamp (https://lilyporterwright.bandcamp.com/) and soundcloud (https://soundcloud.com/user-556830914) to hear her amazing music, and throw a like to her FB page if you haven't already!! Come see her perform at 8:00 this Thursday night on Simmons Quad!!! TENT SHOW COUNTDOWN: 2 DAYS!!!!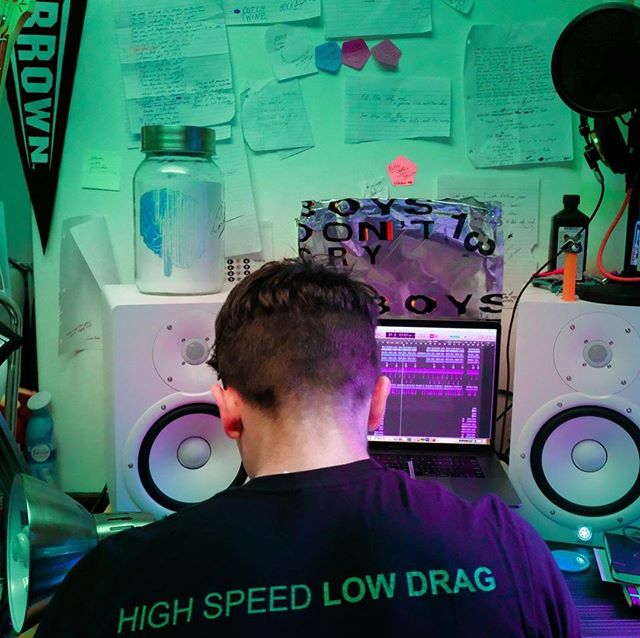 B-SIDE Tent Show Artist Feature: Express Express (Liam Kerwin, Class of 2020) is a rapper and producer. You may recognise him from his performance at Gigs on the Grass last year with Mikaela Belsky, or his performance in the play 3C2C this week. If not, you will DEFINITELY recognise him after this Thursday. B-Side was given the opportunity to step into (what can only be described as) a creating cave, and hear all of the crazy music and see all the art he's been working on recently. We spent a pretty intense hour together, climbing in and out of windows, reading all the carefully curated poetry on the wall, and going through stacks and stacks of accidental-photocopies-turned-art. Apart from his music, we can also highly recommend listening to Express rant about "Revenge" by Lil Yachty. To hear all that Express has been brewing lately make your way to Ruth Simmons Quad THIS THURSDAY NIGHT! Express will be one of five artists performing at 8:30pm so bring your friends and blanket and get ready! TENT SHOW COUNTDOWN: 2 DAYS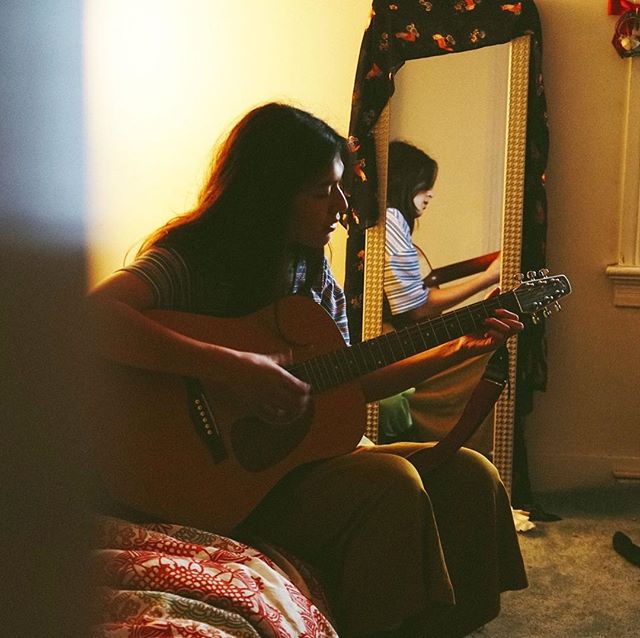 B-SIDE Tent Show Artist Feature: Emilia Halvorsen!! Emilia (Class of 2019) is a folk-rock/pop singer songwriter from Baltimore, Maryland. Some of you may have seen Emilia perform at her first gig this past month at Tea and Sahara. B-SIDE was lucky enough to preview a never-before-heard song from Emilia and LET ME TELL YOU…you guys better prepare your ears to be blessed. "I try to have my songs follow a narrative arc. I think a lot of my songs have a central "thesis" to them, and I try to use words to capture truth in feeling rather than necessarily having them totally truthful or accurate in meaning." Bring a blanket and settle in to listen to Emilia THIS THURSDAY NIGHT on Simmons Quad! In the meantime, do yourself a favor and check out her stuff on SoundCloud: https://soundcloud.com/emilia-halvorsen TENT SHOW COUNTDOWN: 2 DAYS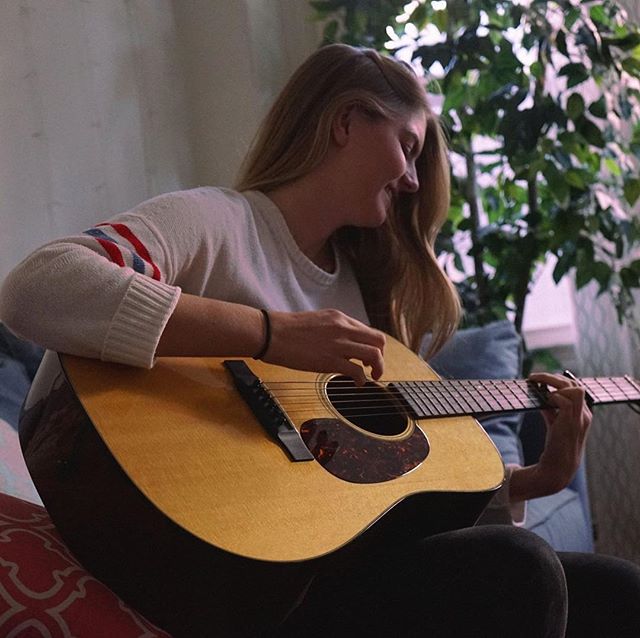 B-SIDE Tent Show Artist Feature: Drew Wendel!!! Meet class of 2019 singer/songwriter Drew Wendel!! B-SIDE spent an afternoon with Drew and got the chance to listen to some of her incredible originals, which you all will get the honor of hearing if you come through Simmons to see her perform on Thursday night!!! A prolific songwriter and lyricist, we asked Drew about her introduction to songwriting as well as her process: "I actually didn't start writing until high school, although I've been playing guitar and singing since I was in 5th grade. I think my writing process often starts with a feeling, and the songs become a story about that feeling." In terms of songwriting inspiration, "I've been obsessed with Maggie Rogers for a while. Matt Corby is also definitely a big influence." Come join us and hear Drew's originals this Thursday night on Simmons Quad!! TENT SHOW COUNTDOWN: 2 DAYS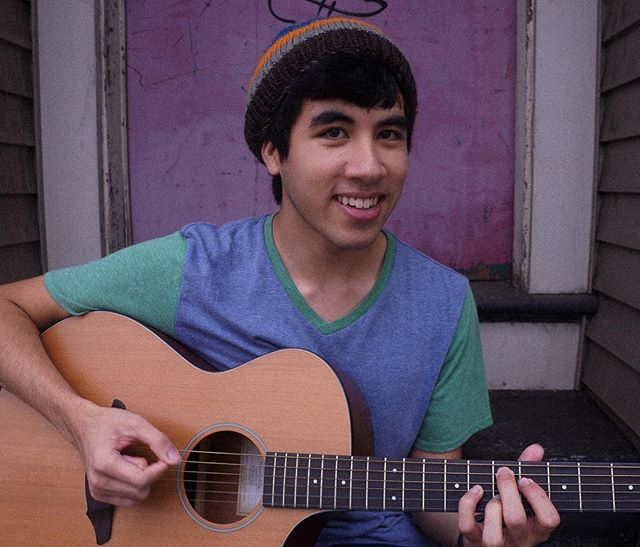 B-SIDE Tent Show Artist Feature: PAUL ABRAMS! Paul Abrams (CLASS OF '21) is an EXTREMELY talented guitarist from Pittsburgh, Pennsylvania! He'll be performing some of his original songs, which are inspired by bands like Radiohead, Bombay Bicycle Club and Pinegrove. Watch this hidden gem GO OFF this Thursday !! (on his favorite song): "I'll say Jigsaw Falling Into Place because it's my favorite Radiohead song" - Paul Abrams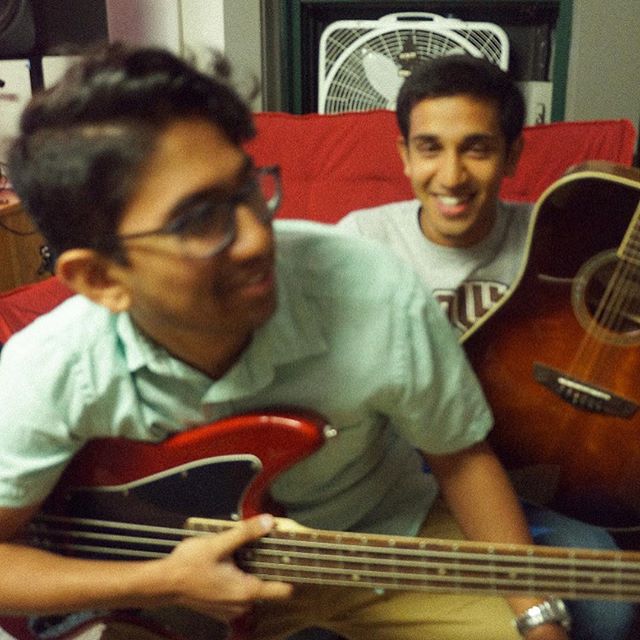 B-SIDE Tent Show Artist Feature: Chocolate Phish! Meet CHOCOLATE PHISH !! Chocolate Phish is a group composed of Amit Chakrabarti ('21) and Alex Philips ('21). We got to take some pictures of them at Barbour, where you can usually find them practicing their covers of 90s classics and R&B BOPS. Amit has been a part of the Derbies acapella group since freshman year and Alex learned to play the guitar just last semester!! Come through this Thursday to hear their ANGELIC voices. "What's the capital of RI" - Amit Chakrabarti "Jagariboo" - Alexander Philips
YO THIS SQUARE JUST TRIED TO CLOWN US BUT GOT US CONFUSED WITH BCA?? BRO I'M BROKE AND ALSO DONT KNOW YOU

https://t.co/QPD2VqLqOI

RT @

volvo_dreams

: it's saturday night when the wilco album ends my clothes should be dry